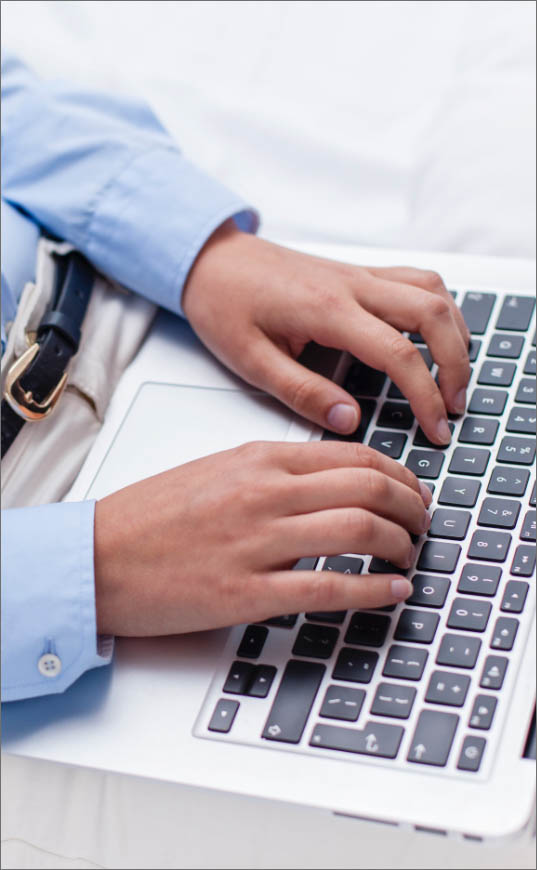 Supporting you in financing a business purchase
Here at Alan J Picken, we believe everyone should be able to own the business that's right for them. Wherever possible we will work to ensure finance is not a barrier. Being established in the area for over 40 years means we have dealt with many local, regional and national banks and specialist financiers, building up a wealth of contacts that will become available to you during the acquisition process. We're able to advise throughout the financial journey, and will ensure you have the right people on your side and the right lender for you.
Through the use of our contacts and specialist rates clients are generally able to borrow up to 70% of the purchase price. Come in and talk to us today about what we can make achievable for you.
Minimising the legal process
Alan and his team have over 40 years of experience dealing with solicitors and the legal process in buying and selling businesses. Depending on the nature of the sale, we are often able to deal with business sale agreements ourselves, removing the need for a solicitor and ensuring your business transfer remains as cost efficient as possible. When solicitors are required, we can refer you to a local solicitors who specialise in business transfers, and whom we have had an excellent relationship with for many years.
We're here to help
We find our customers need differing levels of support with finances and legalities. We are happy to be as hands-on as you require, our contacts and experience are there if you need them. There's no obligation to lean on our support, it's completely up to you.
No-one will put more effort into moving along the transfer process than we do. ensuring banks and solicitors are prioritising your case, we'll do everything we can to drive the process forward
Benefit from our experience…
2
Personal Service With Confidentiality Assured
5
Saving you Time & Money
6
Large Range of Providers
WHAT OUR CUSTOMERS ARE SAYING
PAUL HAYES
I have recently sold my sandwich shop business using the agents Alan J Picken it has been a pleasure to work with this company from start to finish very professional with a family feel that they care about your sale I would definitely use them again and recommend them to anyone.
HYDE PARK SANDWICH SHOP – DONCASTER
ADRIAN PARKINSON
I've both bought and sold businesses with Alan and from both sides of the coin he, along with his son Fraser, guided me through the whole process in a really helpful way. When I came to put my business up for sale I knew Alan was my first choice. From start to finish they are at the
end of a phone with a really friendly, efficient and personal service. I've heard lots of nightmare stories about selling agents and my only advice to anyone who wants to avoid those companies and problems - sell your business with Alan J Picken.
UNION JACK WEAR LTD - KEIGHLEY
JOE HEPWORTH
I recently sold my business in 3 weeks with Alan J Picken and I can't review them highly enough. I had been burned by other agents and left with no sale and a big bill. Alan and Fraser were so helpful throughout whole process and delivered a quick sale, all within the agreed fees, which were also very reasonable and way cheaper than the competition. Top class service!
HEPWORTH'S DELI - LEEDS
BEN PARKER
I would like to thank (and recommend) Alan Picken for assisting us in finding a buyer for our business. From the initial valuation meeting through to completion was a 6 month process. Great to deal with, I would highly recommend. Good old fashioned honesty and professionalism is what you get here, bearing in mind I was bombarded with calls from agents all over the country I am delighted to have chosen Alan.
4G VOICE & DATA – CASTLEFORD
GRAHAM PENNEY
Despite having a unique type of speciality business, & having initial reservations about an "off the shelf" transfer agent, Alan J Picken BTA have performed extremely well on my behalf, having sold my business with the minimal of time & fuss. His team along with himself showed an excellent standard of professionalism throughout the whole procedure. Would I use them again, without a doubt! Job well done.
YORKSHIRE BRINE SHRIMP SUPPLIES – BRADFORD
ANDREW HARGREAVES
Over the years I have purchased and sold many Companies through Alan J Picken. I have found his Company to be highly efficient and extremely motivated. In this day and age it's very refreshing to deal with someone with the honesty and integrity of Mr. Picken. In the past I have also tried other business transfer agents but his Company is in a different league. When I have another business to sell I will only use him.
THE SOAP GALLERY – OTLEY